The Cheesecake Factory was founded in 1978 in California specialising in a variety of cheesecakes, desserts and full-service restaurants. In three decades, they grew to have 132 outlets across the United States. In 2012, they expanded outside the US and opened their first international restaurant in the Middle East. Their international expansion is currently focused in the Middle East with 14 in the Gulf region.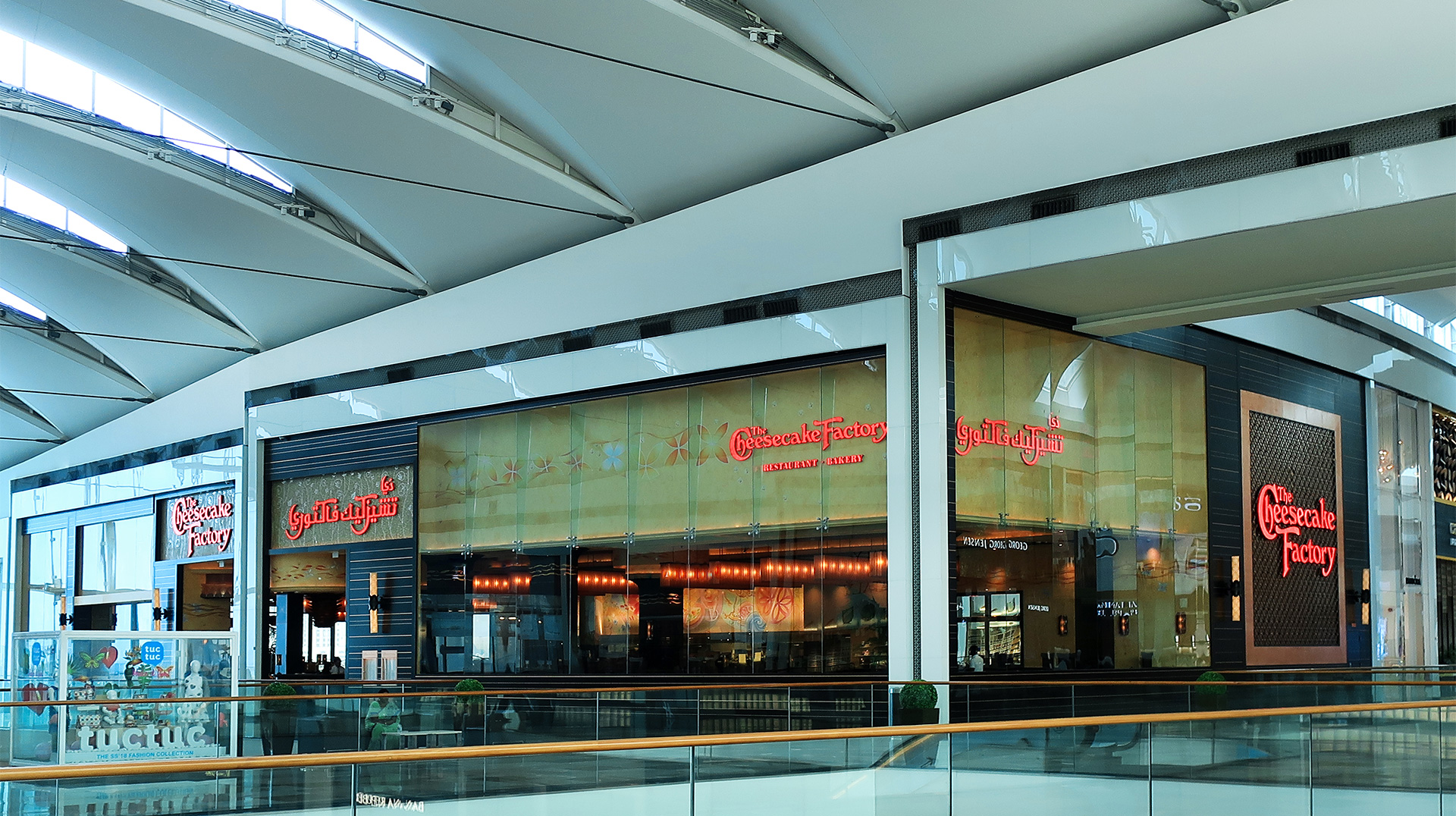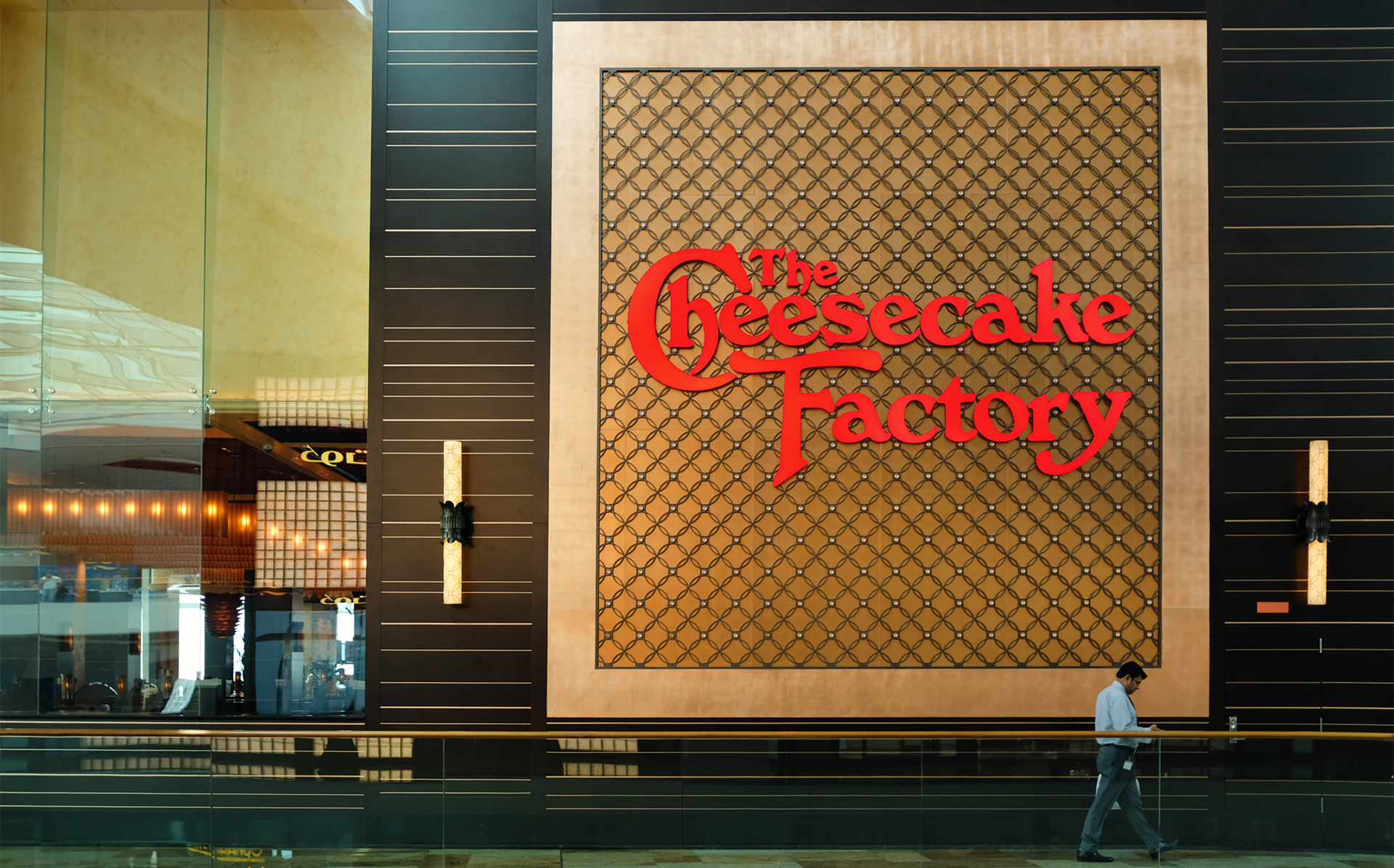 Using The Cheesecake Factory's global signage guidelines, our design team created the signage for Doha Festival City and Mall of Qatar. Our retail team worked around the clock to meet the tight schedule, in time for the restaurant's grand opening in Doha. The system was fully developed, manufactured and installed in seven days including surveying, detailing and specifications. Our specialist retail site team then managed the installation progress ensuring brand compliance.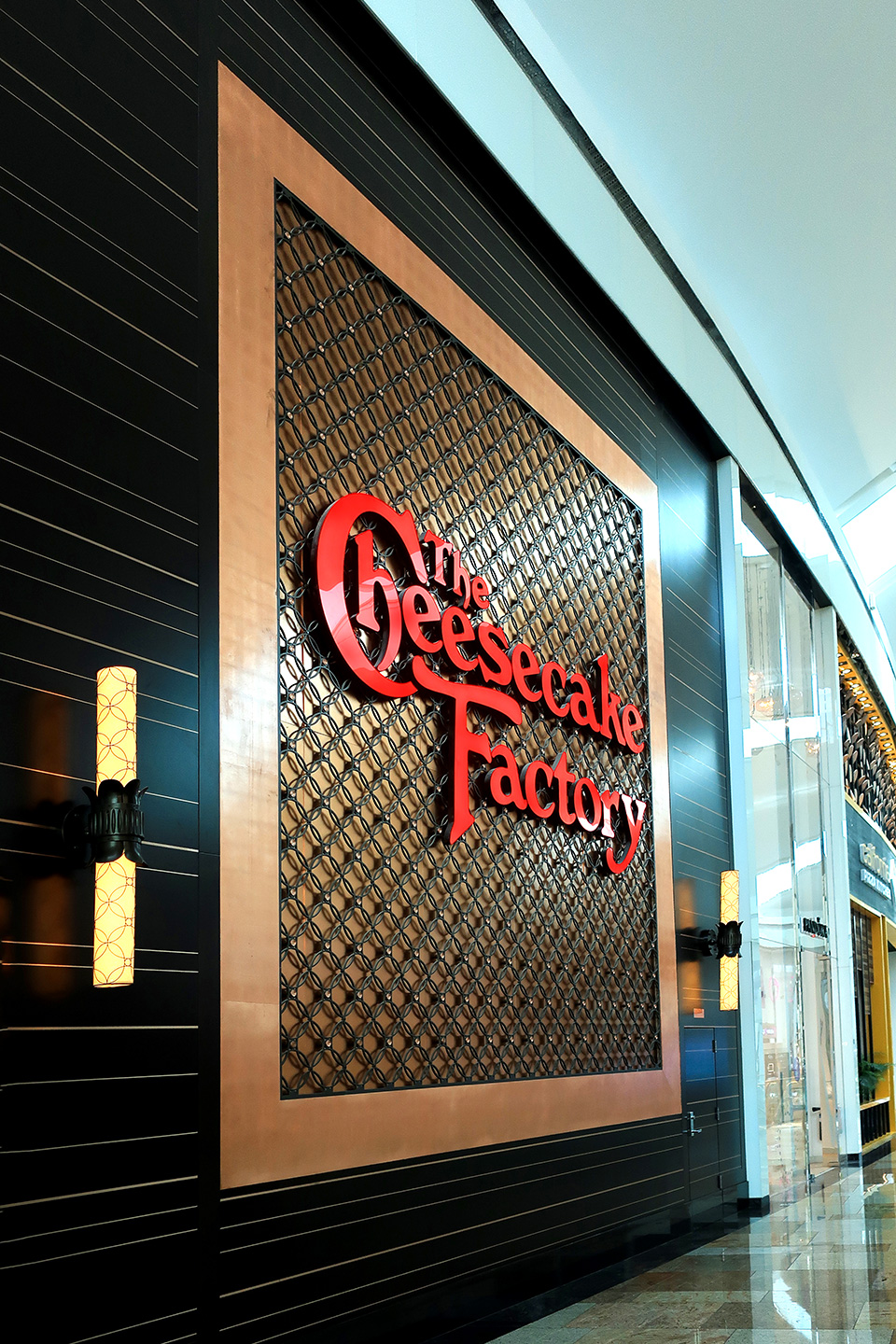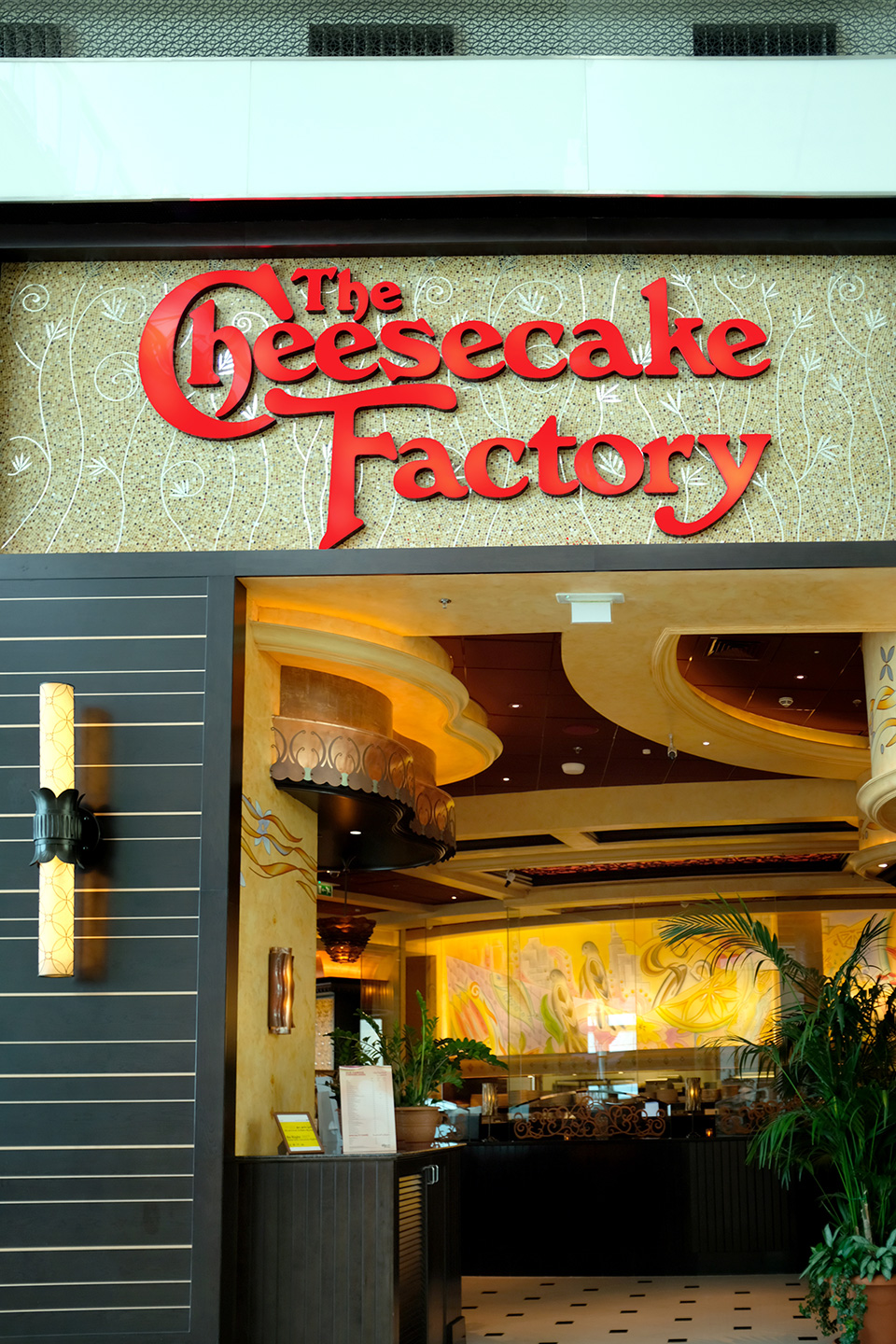 Fast implementation
Brand consistency across Doha
Globally recognised chain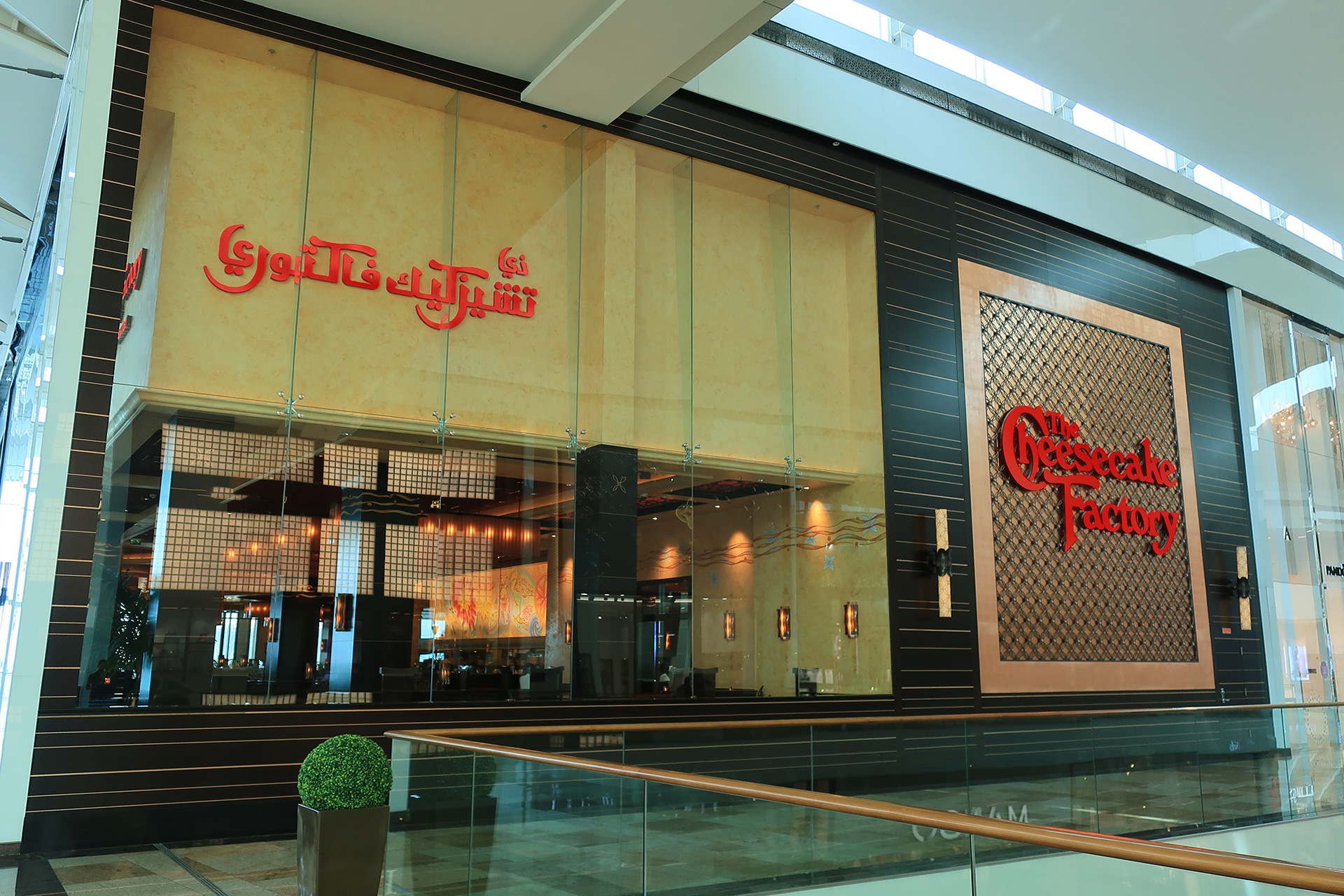 Al Thumama | Doha | Qatar | Ph: +974 3 002 7200 – Map
Digital Displays | Signage | Wayfinding
Copyright 2019 ProSigns Global. All Rights Reserved.